ADU Garage Conversion in Woodland Hills and Los Angeles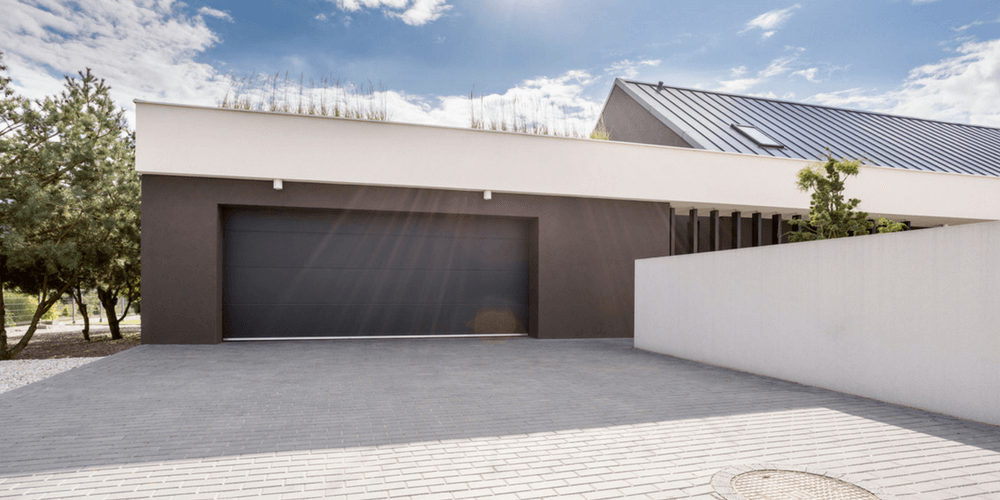 Converting a garage into an ADU (Additional Dwelling Unit) isn't always a simple task for the average homeowner. Contracting an experienced garage conversion expert, such as Skyline Construction and Remodeling, will ensure that the conversion process is smooth and hassle-free. The contractor will ensure that your remodeling plans are drawn according to the local zoning codes and get all necessary permits approved at the city halls before your ADU garage conversion in Woodland Hills and Los Angeles is underway.
Skyline Construction and Remodeling has completed over 200 conversions across Los Angeles and Ventura County. Our dedicated team of architects, builders, and planners ensures that every conversion project is perfect for your family's needs.
Still have questions about our ADU Garage Conversion Process? Check out the Frequently Asked Questions below!
Why should I convert my garage into an ADU?
There are many reasons to convert your garage into an ADU. The baby is on the way, your grandmother wants to move in with you, or maybe you are looking to earn a side income by renting out the garage. But more importantly, you are considering building a home office for your small business. In any case, an ADU garage conversion is a win-win for you and your family.
Having a garage converted into an ADU may depend on the size and the actual location of the garage on the property. Minimum setbacks from the property line are also a consideration, as are distances from sewer lines and water and power supplies. Rest assured, Skyline Construction and Remodeling has the expertise to get the job done.
Do you need a garage conversion? We can help. Call (888) 216-1885 today to set up a visit.
How about building a mother-in-law suite into my garage?
ADU garage conversion is a fantastic way to add living space to your home. A mother-in-law suite garage conversion provides you with more room for any of your relatives, friends, or teens if they are planning to move in.
Before the conversion project, our team will take into consideration the size and shape of your garage. Depending on the style of your home, we may pair a conversion with a room addition. We can help you come up with a plan to build onto your current garage or convert it from a garage to a mother-in-law suite.
Do you need a standalone mother-in-law suite? Skyline Construction and Remodeling can help you reclaim the space and create a new room all at the same time. Call (888) 216-1885 today to set up a visit.
Do I need a permit for conversions and ADUs in Los Angeles and surrounding areas?
In most cases, yes. A garage conversion Woodland Hills or Los Angeles project can be extensive and may demand water lines, electrical installations, or gas lines. Even as empty rooms, they are still extensive enough that most areas of California require homeowners to seek permits before they start the work.
The good news is that Skyline Construction handles this entire process for you from start to finish. We start by identifying exactly which permits you need; then, we apply for them on your behalf. Our experts monitor the process at every step to ensure you're always on the right side of the law.
Seeking permits also ensures you feel confident about the work we do. Skyline Construction adheres to all local codes and laws, no matter how big or small the project. As your garage conversion Woodland Hills contractor, you can be sure we'll get it done right.
What about converting space into a garage?
Need help with converting a room into a garage? Skyline Construction and Remodeling can help with a reverse garage conversion in Woodland Hills, too. When you just aren't using that front room or want to add a space for your car, call us. We'll create an assessment and a plan to make it happen.
How long does a garage conversion take?
Every project is different. Generally, the bigger the ADU Garage Conversion project, the more time will be needed to complete it. For a single-car garage, we may complete the project in one week or less. For larger garages or complex building scenarios, the build may demand as much as a month.
Concerned about time frames? Don't worry; we'll always let you know exactly how long your project will take before we start. If we run into snags, you'll be the first to know. Our experts are highly efficient workers who always stay ahead of the pack!
We provide ADU Garage Conversion services in the Los Angeles and Ventura counties. Contact us today at (888) 216-1885 for a free quote.