Residential Painting Services in Woodland Hills and Los Angeles: Interior and Exterior Painting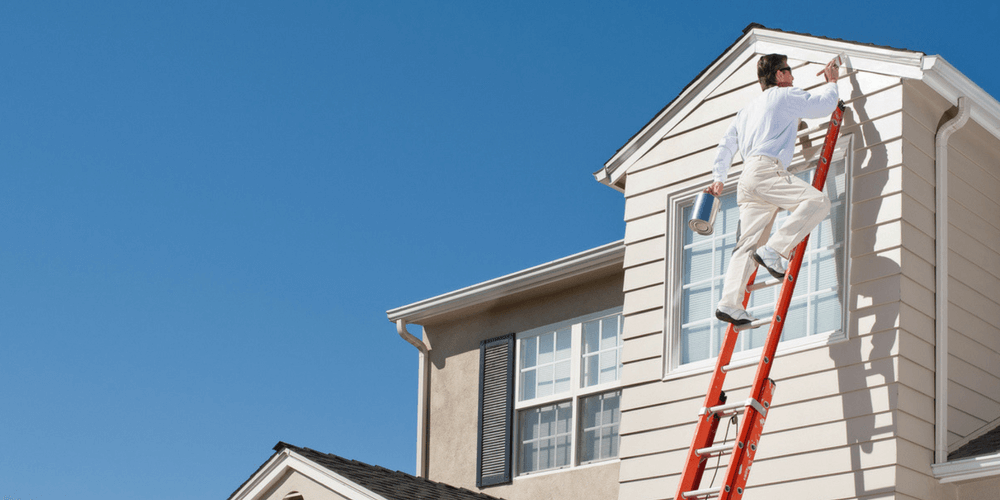 If you're looking to change or enhance the appearance of your home's interior or exterior, there's no better way than choosing to paint it with residential painting services in Woodland Hills and Los Angeles. And the best way to have that done is to hire our professional painting crew here at Skyline Construction & Remodeling.
Fresh paint can bring new life to any room, and with our 20 years of experience, we'll be able to ensure that your new paint job will be perfect for your home.
Regardless of if you need single residential painting services in Woodland Hills, Los Angeles, Tarzana, or surrounding locations, we can help.
Similarly, if you are in need of interior or exterior painting, or if you need painting in conjunction with other remodeling services, we are here for you.
We work directly with each of our customers so that we're able to provide customized, individualized service and make sure you're getting exactly what you need out of our services.
Whether you need one room painted,  your entire house painted, just a new coat of paint, or a new drywall installation and complete repainting, our painting professionals can make sure that your new paint job is everything you imagined it would be.
Why should I repaint my home?
Repainting your home – either indoors or out – is a fantastic way to refresh your home and make it look new, even if that's only an illusion. It's also a simple and affordable way to update the look of your home or change its style.
Over time, both indoor and outdoor paint can wear down or become stained. It may even flake, bubble, or simply begin to peel off.
This happens to all paint eventually because it just isn't designed to last for centuries. The best way to resolve these unsightly home issues is to strip back the paint and add a fresh coat afterward.
That's where we come in.
Can Skyline Construction help me pick paint schemes and palettes?
Absolutely! When you choose our residential painting services Woodland Hills, we help with the entire planning process.
While we aren't interior designers specifically, we have plenty of experience creating complementary palettes to suit your home.
Skyline Construction can review your suggestions and make recommendations on paint colors, room color suitability, and creative potential.
Whether your preferred look is contemporary, modern, bohemian, eclectic, Asian, or something else entirely, we'll help you find the look you like best before we start working for you.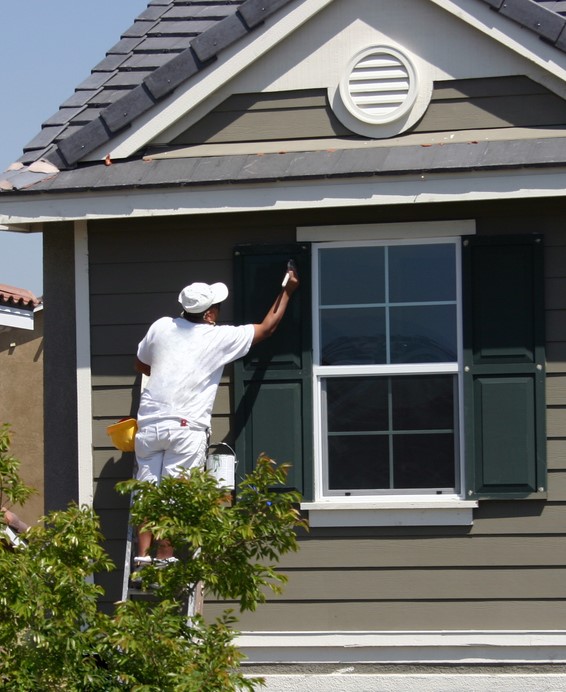 We can also help you prevent unsightly mistakes that can occur during interior and exterior painting.
If we feel your color is too saturated, too dark, too light, or too textured for a room or your exterior, we'll let you know.
Skyline also ensures you pick the right type of paint for every job – mold-resistant formulas for the bathroom, stain-resistant formulas for the kitchen, and tough, weather-durable shades for the outdoors.
Do I need to move out during interior and exterior painting services?
In most cases, you can remain at home during the entire residential painting services in Woodland Hills and surrounding areas.
If you are sensitive to paint, have breathing difficulties, have young children, have pets, or will have difficulty navigating your home with ladders, drop cloths, and other painting equipment in place, it may be easier to stay at another location temporarily.
How can I prepare for my residential painting services?
Skyline will provide you with specific instructions when you first order your service.
We may ask you to cover furniture or move it out of the way. We may also request that you clear away any debris, toys, or other issues of interference surrounding your home.
How long do residential painting services in Woodland Hills take?
You can expect most residential painting services to be complete in around four to six days. However, the full time to completion does depend on the size of your home and the difficulty of the job. Very large homes will take longer, very small homes may even finish the same day.
Additionally, exterior paint jobs can sometimes get held up by poor weather (storms, excessive rain, etc.)
No matter how long your interior and exterior painting job will take, we'll always keep you informed. Your initial estimate also includes a timeline for your interior or exterior painting project. If we require more time, we'll let you know. We always do our best to schedule you in and get the job done quickly.
We provide interior and exterior painting to the Los Angeles and Ventura counties. Contact us today at (888) 216-1885 for a free quote.