Los Angeles Remodeling Company: Custom Home Remodeling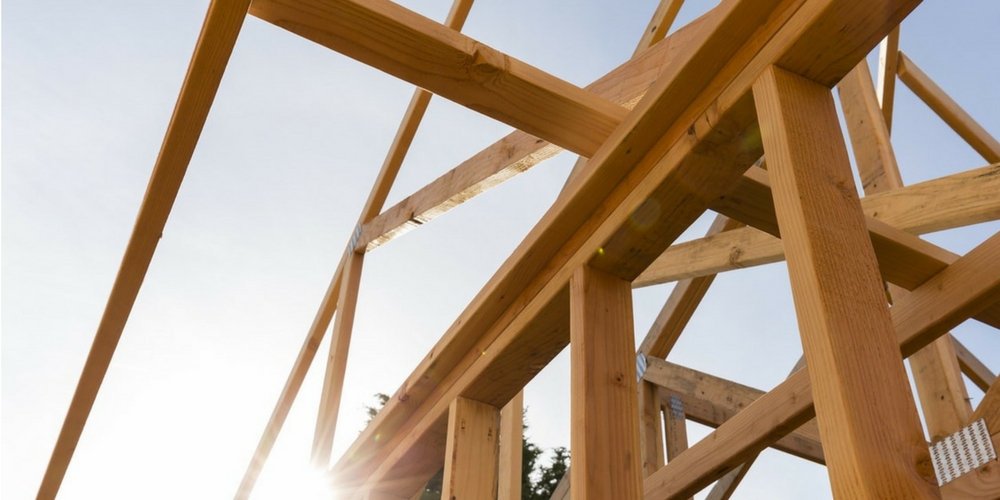 At Skyline Construction and Remodeling, we're in the business of making dreams come true. When our clients have a vision, our job is to work with them to make that vision become a reality, whether it's a new bathroom installation or an entirely new house. To make that happen, our experts rely on decades of experience and expertise in construction and renovation. As your Los Angeles remodeling company, our careful balance between reliable, traditional methods and modern style approaches ensures every job is completed to perfection and satisfaction.
Have a project in mind? Trying to decide whether renovations are right for your family at this time? With a full suite of remodeling services available to serve every need and budget, it's easy to choose Skyline Construction and Remodeling as your Los Angeles remodeling company.
Remodeling and Construction Services We Offer in Southern California
When you partner with Skyline Construction for your remodeling or renovation project, you're accessing some of the best home remodeling contractors in LA and surrounding areas. From new home building services to simple adjustments for residents to large-scale commercial garage installations or electrical, you can trust our staff to get the job done.
Although we're always happy to customize services to best suit client needs, services at Skyline do typically fall within a few common categories.
Install a new bathtub, add a shower, create a new bathroom, or renovate your pre-existing bathrooms completely. Enjoy updated looks with style.
Update your kitchen for function, style, or even modern appliances. From the floor to the ceiling, we take the hassle out of kitchen improvements.
Update your kitchen for function, style, or even modern appliances. From the floor to the ceiling, we take the hassle out of kitchen improvements.
Make a brand-new construction vision a reality. Whether it's a mobile tiny house or a sprawling business warehouse, we can help with construction and remodeling in Southern California.
Remodel multiple rooms or your entire home, all within the same project. As your home remodeling contractor in Los Angeles, we make big projects easy.
Refresh old, worn paint or add a new splash of color to walls indoors or out. This service includes painting for patios, decks, and other indoor/outdoor structures.
Update your windows and doors to improve energy efficiency and add value to your home. From bay windows to storm doors, Skyline Construction does all types of home remodeling in LA, Woodland Hills, and all surrounding areas.
Gain more space in your home by converting your garage into a brand-new living room, bedroom, or workspace. Do more of what you love.
Skyline can help you update your plumbing and electrical for energy efficiency, new appliances, pools, jacuzzis, and advanced lighting installations.
Fresh driveways add curb appeal and protect your vehicle when you return from work. Skyline Construction and Remodeling can refresh existing driveways or lay new pavement.
Need something that isn't on this list? Skyline Construction can help. Just reach out to us with your ideas; we'll guide you through the rest.
Why Choose Skyline As Your Los Angeles Remodeling Company?
Skyline Construction is licensed, bonded, and insured with over 20 years serving as your premium Woodland Hills and Los Angeles company. We know the LA area and the clients we serve well, and go over and above to ensure satisfaction on every single project big or small.
As your Los Angeles remodeling company, we believe it is our duty to ensure transparency and friendly service from the first call. We promise to ensure you know how your project will come to fruition, how much it costs, and whether you might encounter any surprise budget needs in advance.
Our construction experts work with you to develop a project budget and schedule that protects your assets while achieving your most important goals.
Need to add to your project halfway through? We'll accommodate you. Flipping houses to make money? Ask us how we can help you minimize costs while securing the upgrades you need to make money. Running a rental business with multiple locations? We'll do our best to be your focal point for all projects whenever you are in of need home remodeling in Los Angeles.
Most importantly, we pride ourselves on being trustworthy.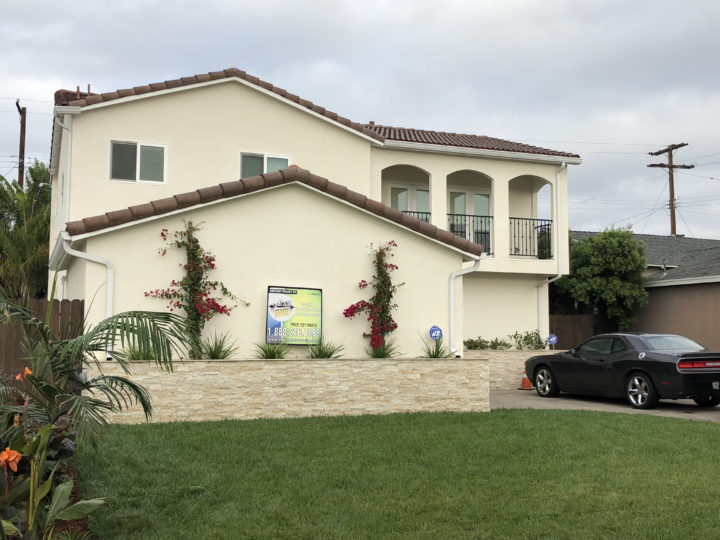 We understand that other contractor experiences can often bring unnecessary stress or confusion; that's why we're pleased to share references and examples of our successes in the past when asked. Our goal is to ensure that you feel confident about choosing us to be your contractor in Woodland Hills, LA, and surrounding areas — no matter what the project.
Best of all, we're fast and efficient without cutting corners. Every service is allotted the right amount of resources to see it through in as little time as possible.
While rare circumstances may demand additional time to completion, most projects culminate on or before our estimated completion date. Should an unforeseeable issue arise mid-project, we'll jump into action to see it resolved as quickly as possible.
Need Help With Home Remodeling in Los Angeles?
Getting started with Skyline Construction is remarkably easy. All you need to get the ball rolling is an idea of what you want done.
Not sure about styles, options, or themes? Give us a call anyway; often, we can provide examples to help you find the right fit for your project.
Most remodeling projects start with a simple assessment of needs; we ask you to explain your goals, your budget, and your situation. If the project is complex, we may send an expert to your home or business to evaluate further. Then, we provide you with a quote that outlines the work we expect to do, how much it will cost, and how long it should take us to complete it for you.
Once we get started, we do our best to ensure that construction doesn't interfere with your everyday life – including post-project cleanup. You are also encouraged to be involved as little or as much as you desire.
You always have the option to give feedback and make changes to your project, along the way.
Ready to meet with a Los Angeles remodeling and construction company? All you need to do to start the process is reach out to us at 213-291-9096 during regular office hours.
We service the Los Angeles and Ventura counties. Contact us today at (213) 291-9096 for a free quote.