Plumbing and Electrical Services in Woodland Hills and Los Angeles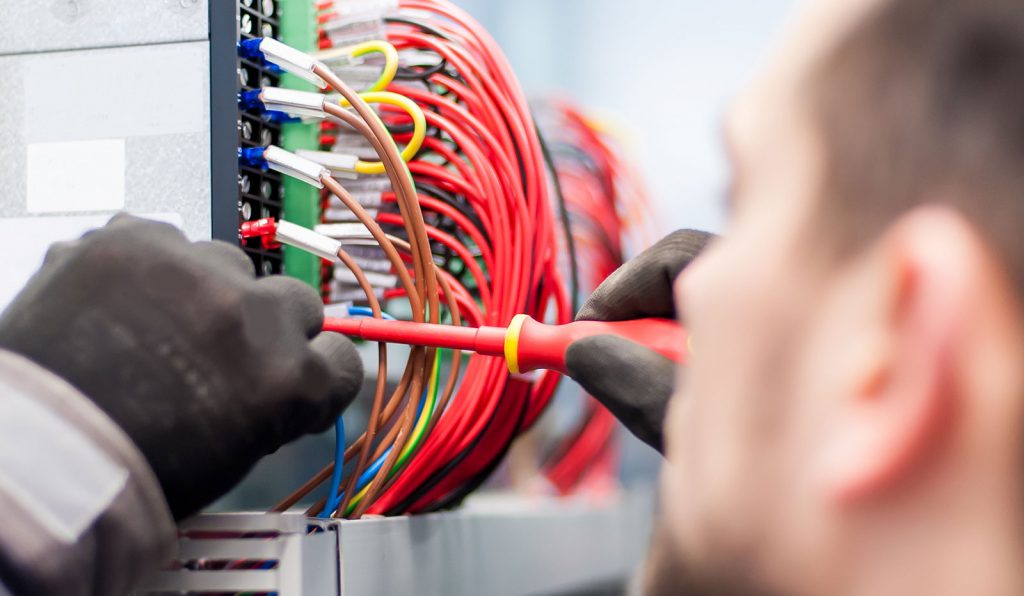 Clients don't solely come to Skyline Construction and Remodeling for help with room additions or remodeling services; they come to us for help with what lies under the surface, too. Plumbing and electrical services in Woodland Hills and Los Angeles ensure your home is not only beautiful, but functional, too.
At Skyline Construction, our experts have the training and experience to install or fix plumbing and electrical systems right.
With sharp attention on efficiency, greener living, and most important of all, safety, we preserve and hone the inner workings of your home.
When should I have my plumbing or electric inspected?
Don't have a problem yet? That doesn't necessarily mean you don't have one brewing. Often, plumbing and electric problems don't become obvious until they're already severe. You may have a leak or a short circuit inside your system, yet be completely symptom-free for years.
Unfortunately, situations like these often lead to extensive damage inside the walls and sudden, dangerous fires.
As a general rule, it's wise to have your plumbing and electric inspected approximately once per year. If you have an HVAC system, a furnace, or a pool, have your systems inspected once every spring and fall.
Call us today if you think it may be time for plumbing and electrical services in Woodland Hills, Los Angeles, and all surrounding areas!
I need repairs right now. Can you help?
We'll do our best! Call us right now at (888) 216-1885. If the matter isn't urgent, you can also email us at [email protected]. We're typically in the office Monday to Friday, 8 a.m. to 5 p.m.
Here at Skyline, we pride ourselves in a quick response time, and have helped thousands of families by providing plumbing and electrical services in Woodland Hills, Los Angeles, and surrounding areas.
If your repairs demand extensive system overhauls, or if you need help with a bigger remodeling project, we may be unable to provide same day or rapid service.
For these projects, we generally start with a quote or estimate and process outline.
We'll work with you from there to find a solution – and we'll always do our best to serve you in a way that's friendly, fast, and respectful of your budget.
Can you install Energy Star or high-efficiency systems?
Absolutely! Unless you specify otherwise, Skyline Construction will always suggest products that help you reduce energy and water waste. You benefit from these systems by enjoying a lower water and electric bill all year round. In fact, replacing older electric and plumbing systems can even increase the value of your home.
How can I get started with plumbing and electric services in Woodland Hills and Los Angeles?
To get started on your plumbing and electrical services Woodland Hills, all you need to do is call us! The first step is always to get in contact with us so we can learn more about you and your needs.
We'll do a thorough assessment of your home and make suggestions that respect your budget, your goals, and your current home's style. From there, we encourage you to provide feedback or make changes as you see fit.
We also provide plumbing and electrical services in Woodland Hills and surrounding areas after every remodeling project that we complete. Did you just finish a remodel with us? We will ensure all plumbing and electrical work is complete as well.
Prefer to be involved with the project or have your own equipment you want installed? We're happy to accommodate you as long as it's safe and legal to do so.
If you'd rather leave the job in the hands of our trusty experts, rest assured – we'll put just as much care and quality into the job as you would yourself.
Trust Skyline Construction to be your plumbing/electrical services contractor! 
We service the Los Angeles and Ventura counties. Contact us today at (888) 216-1885 for a free quote.